Events on the calendar
We have great memories of our 150th year celebration in July 2017!!!
Events scheduled for our 151st year will begin Friday the 6th of July at 5 p.m. We begin camp with our annual Spaghetti Dinner.
​Friday at 7:30 the Fellowship Quartet from Maryland will present a worship and pariase concert in the tabernacle.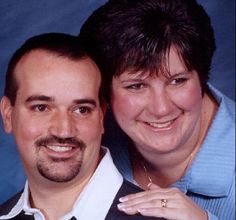 The quartet from Maryland includes someone who is familiar to our youth group and to many of the adults and teens who have attended camp in the past.
Brad Lowery is singing with this quartet. He has the same love of music as his lovely family; Twain and Judy Lowery have been a big part of the music and ministry scene here at camp since the 1970s.

After the concert on Friday there will be
fellowship time in the dining hall.
Saturday, the 7th, begins with breakfast at 8 a.m.
Walk the grounds and notice the changes since you were here as a camper.
See the hotel room replica of furnishing in the 1890's - 1910.
Saturday at 10:30 Children on the grounds will be invited to the Children's Center on the hill for a time with our Children's workers.
Saturday at 11 a.m. Adults and Youth will gather in the Tabernacle for worship,
Saturday Noon, lunch for everyone in the dining hall. Meal Ticket or Ala Carte.
Saturday 2 p.m. Children are invited to the Children's Center. Adults gather in the Tabernacle for, music and worship and Bible teaching with our evangelist..
Saturday at 7 p.m. Mini Concert in the Tabernacle.
Saturday at 7:30 , Music and Worship and Bible teaching. (Snack Shack is open after service.)
Sunday's schedule will basically follow along the same as Saturday.
Speakers for the week will include Rev. George Holley
​See our Contact Us page to order a detailed camp Brochure.