Belief, Leadership, Inspiration, Guidance, Friendship, Service--all of these attributes are present in our ministry for young people.
Those who minister to youth at the camp do so with love and dedication.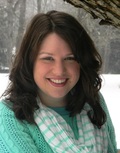 ​Tara Parson, Director for the Youth and Children's Programs
Phone 330-432-3728 e-mail: miss.parson@ymail.com.
Contact Tara for a Youth Registration Form and
for a form to order extra Youth T-Shirt(s) in the adult sizes.
A GREAT TIME FOR YOUTH AGES 11-18
Planned activities
Informal Fellowships
Opportunity for Spiritual Growth
Youth Night is a time for the whole camp to celebrate our young people.
Youth participate in special programming.
Exceptional campers are recognized and their gifts and talents are used.
FEES FOR THE YOUTH PROGRAM
Fees include meals, dorm rooms and activities. BASIC CHARGE (Six or more days) $80 plus a $5 (one-time) insurance fee.
FAMILY RATES: Second child (6 days) $70 +$5 insurance. Third or more $60 + $5 insurance.
Staying less than 6 days, rate is $10 per day.
Youth who stay at least 6 days receive a free T-Shirt.

THE CHILDREN'S PROGRAM AGES 4 - 10 CHILD MEAL TICKETS are $3 per day $24 for the full camp.
Parent/Guardian must be on the grounds.
If you must leave, sign a registration/release form in the office.
Each morning and afternoon will have Bible stories, singing, craft activities.
On Youth Night, the children present a short program on the activities and lessons they had during the week.
i